STUDENT SPOTLIGHT: Summer Prentice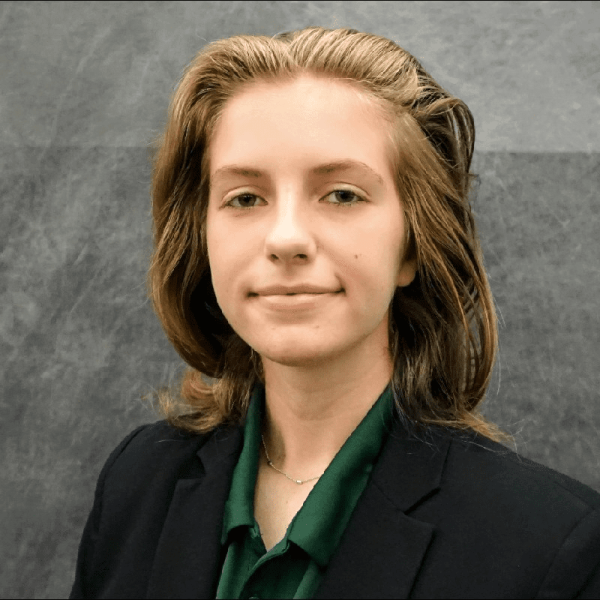 Summer Prentice chose UNC Charlotte because it was the perfect distance from home, so she could have her independence while still being close enough to home to visit family. She had also seen the amazing engineering program and scholarship opportunities, so she knew she would be challenged academically and earn a degree with weight to it. Summer was drawn to the city of Charlotte and the job opportunities it offers after graduation. Summer is currently a CEE junior pursuing a Bachelor of Science in Civil and Environmental Engineering.
With math and science always coming easy to her compared to history and language arts courses, her grade school teachers were the first to introduce her to engineering.
"While being good at academics, I still wanted to have a hands-on aspect, so I started to feel that Civil Engineering would be a great fit for me," she says. Prentice knew that the path of Civil Engineering would play to her strengths while also allowing her to get her hands dirty and make an impact that matters to both people and the environment.
When she is not in class or studying, Summer holds the role of Public Relations Chair for the student chapter of the American Society of Civil Engineers (ASCE). She also works as a William States Lee College of Engineering student ambassador. She gives tours to families who are interested in seeing the College facilities as well as large school groups.
After graduation, Summer will stay at UNC Charlotte in the CEE department as an early entry master's student with a concentration in structural engineering. She is spending this summer as a structural engineer intern at Stewart Engineering and hopes to continue working closely with them after graduating with a master's.
Summer is an ideal ambassador for the Civil and Environmental Engineering department. Great job, Summer Prentice. We wish you all the best!